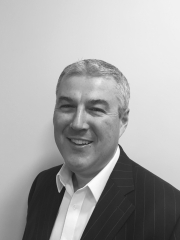 Paul Fell FPFS, Chartered Financial Planner
AT WORK
Paul has been working in the financial services profession for over 20 years. Paul joined Eames Laurie Financial Services in December 2014 and became a Partner in 2016 as part of the succession planning within the firm.
Pauls teaching background has influenced his commitment to his own ongoing learning and development culminating in achieving Chartered Financial Planner and Fellowship status awarded by the Chartered Insurance Institute.
Paul cares about all the clients he looks after and those within the broader firm. He gets a great sense of achievement when he helps clients achieve what's most important to them in their lives.

QUALIFICATIONS
Chartered Financial Planner

OUTSIDE WORK
Paul lives in Swindon and is married to Shirley with his grown up children and a dalmatian called Jewels. Over the last 20 years he has spent his time renovating and extending his home. Now this is finished he is renewing his love for the outdoors.
Paul Eames , Chartered Financial Planner
Paul Eames is a Chartered Financial Planner and has been advising clients in all areas of financial planning since 1986, establishing Eames Laurie in 2006.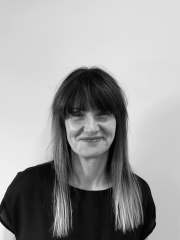 Sarah Hall , Financial Planner
Tel.
01793 973003
Mobile.
07912 327706
AT WORK
Sarah has been working in the financial services profession for over 30 years. Sarah joined Eames Laurie Financial Services in November 2018, after spending all her working life working in both large and small well known Financial Services Companies.
Sarah understands the importance of trust between clients as well as providing a service that has been promised to ensure that trust and understanding remains. She knows the importance that financial peace of mind can bring to an individual and strives to ensure that clients achieve a better financial future.

QUALIFICATIONS
Chartered Insurance Institute Level 3

OUTSIDE WORK
Sarah lives with her partner and three dogs in a small the village outside of Malmesbury. In her spare time she has enjoy riding her horse and taking the dogs on many of the countryside walks surrounding her home.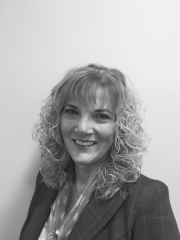 Shirley Fell, Partner
Tel.
01793 973003
Mobile.
07748 024029
Email.
Shirleyeameslaurie.com
AT WORK
Shirley has been working in the financial services sector for over 30 years. Shirley is a Partner in Eames Laurie Financial Services working with husband Paul. Prior to this she spent 12 years at MetLife, a large Global Insurance Company, in the roles of Chief Operations Officer for the UK and latterly Head of Strategy and Planning for Operations within Europe and the Middle East. Prior to this she held various senior positions in HBOS and also Zurich FS.
Shirley is passionate about customer service and serves as a Non-Executive Director for the Institute of Customer Service.

QUALIFICATIONS
Henley Business School management qualification

OUTSIDE WORK
Shirley is married to Paul and lives in Swindon. In her spare time, she enjoys travelling, cooking, gardening, keeping fit both at the gym and walking their dalmatian dog Jewels and spending time with the family.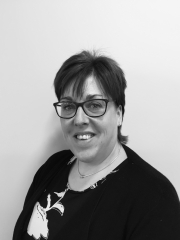 Karen Warner , Technical Administrator
AT WORK
Karen has worked in financial services since leaving school. Karen joined Eames Laurie Financial Services in April 2018 after 29 years at a large UK life assurance company focusing on occupational pension schemes.
Karen is passionate about quality and delivering the best possible customer experience.

OUTSIDE WORK
Karen lives in Royal Wootton Bassett with her two sons. In her spare time, Karen enjoys supporting her youngest son and his football team, spending time with her family and socialising with friends.
Jill Eames, Practice Manager
"I have been a member of the team since Eames Laurie was formed back in 2006, having worked previously for Allied Dunbar and Zurich. Diploma qualified. I love working with our clients to make sure their plans come together. At home I enjoy my garden and exploring faraway places."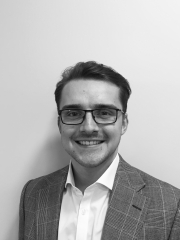 Adam Jelley DipFA , Trainee Financial Advisor
Tel.
01793 973003
Email.
adameameslaurie.com
AT WORK
Adam has been working in the financial services industry for just under 1 year and joined Eames Laurie Financial Services in July 2018 after a 6-month temporary contract at SJP.
He currently holds his level 4 Diploma for Financial Advisors and is working towards gaining further qualifications under the CII with the Openwork Academy. Fellowship status is something he aspires to achieve.
Adam is a keen learner and is constantly taking exams to expand his knowledge with the view of becoming an Advisor in the future. Providing a high level of service for clients is the top priority so gaining the relevant knowledge and experience is imperative.

QUALIFICATIONS
Diploma for Financial Advisors
Certificate in Mortgage Advice

OUTSIDE WORK
Adam spends much of his time during the working week either studying or bettering his health in the gym. On the weekends he likes to play golf or have a few drinks with friends.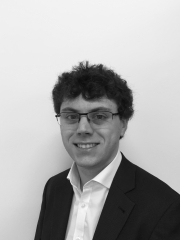 Alex Lawson DipPFS, Technical administrator
Tel.
01793 973003
Email.
alexeameslaurie.com
AT WORK
Alex joined Eames Laurie 4 years ago straight out of university, where he studied Maths.
Continuing his studies and personal development, he is working towards chartered status and is keen to hone his interpersonal skills.
Within his role he thrives on building solutions which he likens to solving complex puzzles.

QUALIFICATIONS
IFS Diploma for Financial Advisers
PFS Diploma in Regulated Financial Planning
AF1
AF5

OUTSIDE WORK
In his spare time Alex enjoys playing computer games, trading card games and board games. He also visits his partner in Essex regularly over the weekend.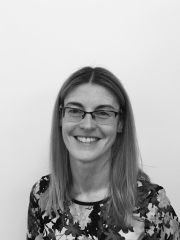 Claire Barnard, Platform Coordinator
AT WORK
Claire has been a member of the team at Eames Laurie Financial Services since August 2014, having previously worked in the motor trade for 23 years as a Company Accountant.

OUTSIDE WORK
In her spare time, Claire enjoys spending time with her family, holidays and socialising with friends.